Book Online
Help with booking
+420 241 445 717
Make your lunch or dinner an unusual experience and visit a magical setting Chateau restaurant Chateau Saint Havel. You will not regret it and you will be happy to come back.
Chateau Saint Havel Restaurant
Make your lunch or dinner an exceptional experience and visit the fairy-tale setting of Chateau St. Havel restaurant. You will not be disappointed and will be happy to come again.
Gastronomically enjoyable
Our Chateau restaurant endeavours to cater to every guest´s individual and favourite tastes.
Our menu is based on original classic Czech and European recipes, gently enhanced by modern gastronomy methods.
If you do not find what you desire, please give us your suggestion and we shall create your favourite dish for you from our ingredients.
We are good listeners keen to cater to your culinary whims. We take pride in our selection of raw materials and cook only with supplies from respected local growers and keepers. We use mostly organic raw materials. This results in varied and light but flavoursome and wholesome dishes pleasing all your senses.
Our chef Ondřej Slanina is himself a devoted foodie – and a TV star in a popular gastronomy series "Guys Cooking".
Our talented head chef Zdeněk Jánský every day oversee compliance with all the set procedures and he invents ingenious ways of serving and unconventional prezentation of our dishes. His meal also enjoyed president Barack Obama.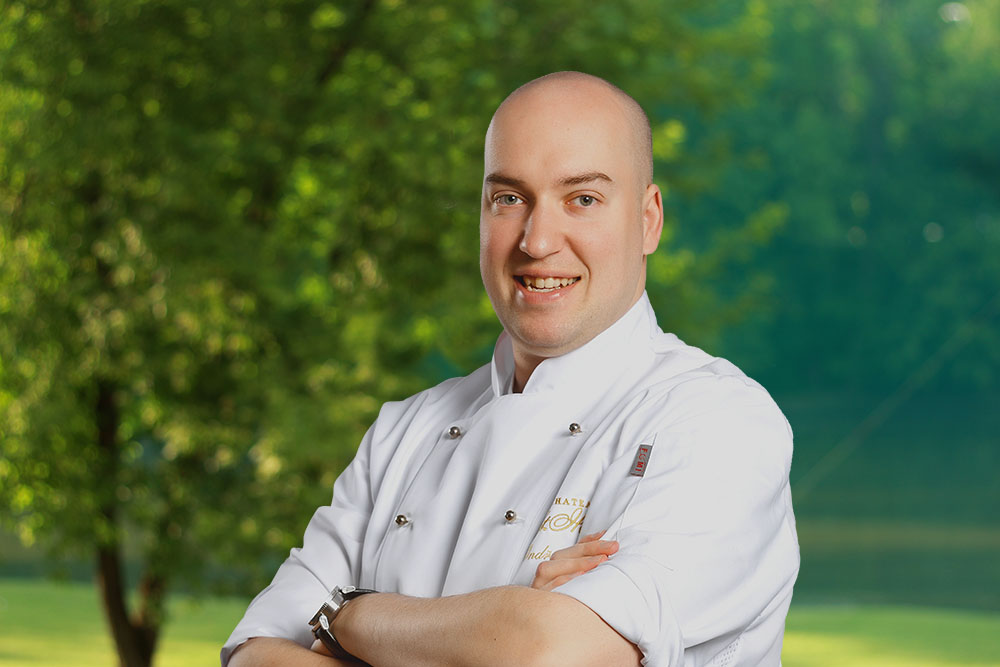 Ondřej Slanina
Executive Chef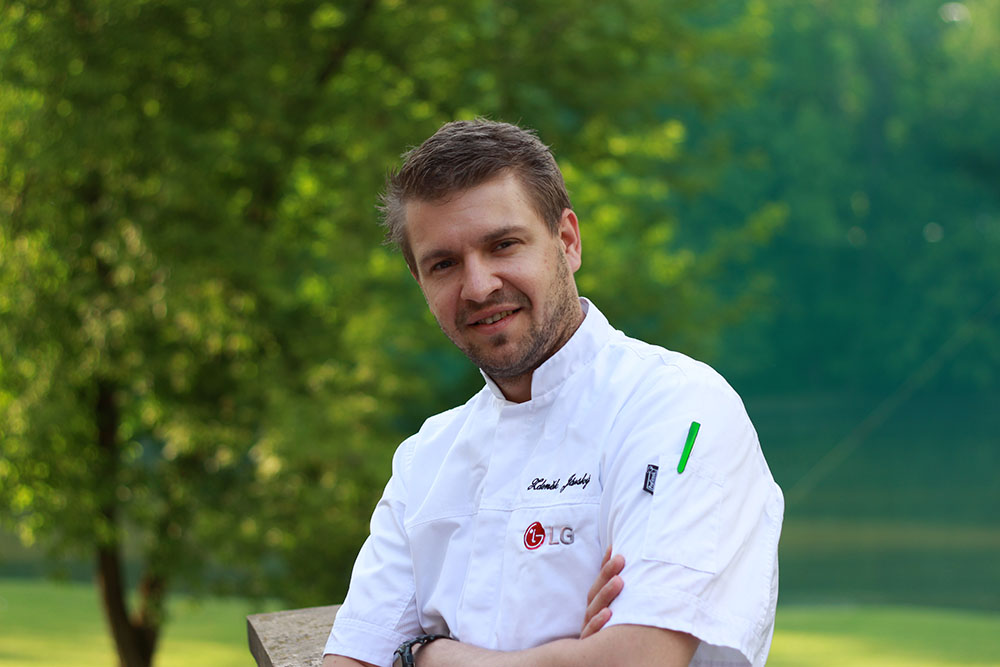 Zdeněk Jánský
Chef ala carte
Make a reservation in Chateau St. Havel restaurant in Prague 4
Book your table using the booking form or reach us on tel. number +420 601 577 484. Select section, date and time and we will confirm your reservation as soon as possible.
Please take a look on the pictures of the fabulous food from our Chateau´s restaurant